UPHOLSTERED HEADBOARDS RETAIL PRICING
Upholstered Headboards and More is pleased to present our new headboard and bed designs along with an option to order with your COM or our micro fiber suede in ten colors.  Nail heads are available as an upgrade, please inquire for pricing.
We fabricate many styles of COM upholstery and welcome your requests for quotes along with a drawing or personal photo and dimensions.
Elegant and upscale lines of upholstery that designers covet are now available at affordable pricing. Our designs are creative and stylish and we will design just about anything you can imagine.
Contact: mindy@upholsteredheadboardsandmore.com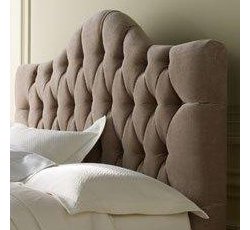 Liza 68″ H
| | | | |
| --- | --- | --- | --- |
| Size | Yard | Price | Micro Suede Upgrade |
| King | 6 | $1400 | $240 |
| Queen | 5.5 | $1350 | $220 |
| Full | 5 | $1300 | $200 |
| Twin | 4.5 | $1250 | $180 |
Layla 68″ H
| | | | |
| --- | --- | --- | --- |
| Size | Yard | Price | Micro Suede Upgrade |
| King | 7 | $2150 | $280 |
| Queen | 6.5 | $2100 | $260 |
| Full | 6 | $2050 | $240 |
| Twin | 5.5 | $2000 | $220 |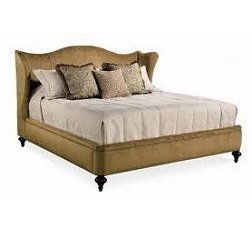 Ellis 65″ H
| | | | |
| --- | --- | --- | --- |
| Size | Yard | Price | Micro Suede Upgrade |
| King | 10 | $3600 | $400 |
| Queen | 9.5 | $3550 | $380 |
| Full | 9 | $3500 | $360 |
| Twin | 8.5 | $3450 | $340 |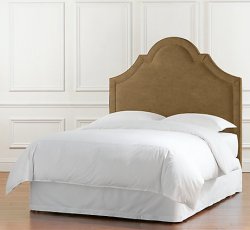 Jessica 65″ H
| | | | |
| --- | --- | --- | --- |
| Size | Yard | Price | Micro Suede Upgrade |
| King | 6 | $1350 | $240 |
| Queen | 5.5 | $1300 | $220 |
| Full | 5 | $1250 | $208 |
| Twin | 4.5 | $1200 | $140 |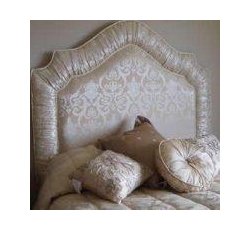 Samuell 68″ H
| | | | |
| --- | --- | --- | --- |
| Size | Yard | Price | Micro Suede Upgrade |
| King | 6 | $1400 | $240 |
| Queen | 5.5 | $1350 | $220 |
| Full | 5 | $1300 | $200 |
| Twin | 4.5 | $1250 | $180 |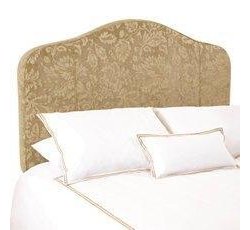 Maggie 65″ H
| | | | |
| --- | --- | --- | --- |
| Size | Yard | Price | Micro Suede Upgrade |
| King | 5 | $1250 | $200 |
| Queen | 4.5 | $1200 | $180 |
| Full | 4 | $1150 | $160 |
| Twin | 3.5 | $1100 | $140 |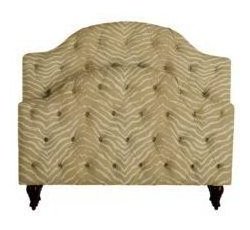 Mimi 65″ H
| | | | |
| --- | --- | --- | --- |
| Size | Yard | Price | Micro Suede Upgrade |
| King | 12 | $3075 | $480 |
| Queen | 11.5 | $3050 | $460 |
| Full | 11 | $3000 | $440 |
| Twin | 10.5 | $2950 | $420 |
Arlo 62″ H
| | | | |
| --- | --- | --- | --- |
| Size | Yard | Price | Micro Suede Upgrade |
| King | 10 | $2800 | $400 |
| Queen | 9.5 | $2750 | $380 |
| Full | 9 | $2700 | $360 |
| Twin | 8.5 | $2650 | $340 |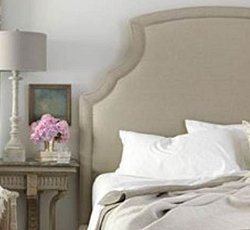 Lisbeth 68″ H
| | | | |
| --- | --- | --- | --- |
| Size | Yard | Price | Micro Suede Upgrade |
| King | 6 | $1350 | $240 |
| Queen | 5.5 | $1300 | $220 |
| Full | 5 | $1250 | $200 |
| Twin | 4.5 | $1200 | $180 |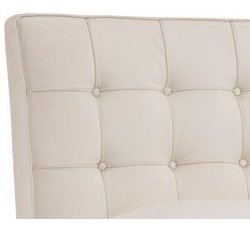 Zorah 65″ H
| | | | |
| --- | --- | --- | --- |
| Size | Yard | Price | Micro Suede Upgrade |
| King | 6 | $1450 | $240 |
| Queen | 5.5 | $1400 | $220 |
| Full | 5 | $1350 | $200 |
| Twin | 4.5 | $1300 | $180 |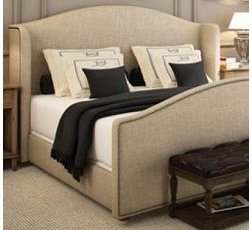 Bengy 65″ H
| | | | |
| --- | --- | --- | --- |
| Size | Yard | Price | Micro Suede Upgrade |
| King | 14 | $3800 | $560 |
| Queen | 13.5 | $3750 | $540 |
| Full | 13 | $3600 | $520 |
| Twin | 12.5 | $3450 | $500 |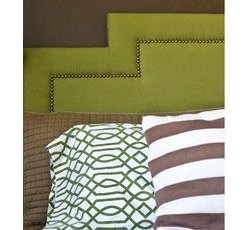 Ewen
| | | | |
| --- | --- | --- | --- |
| Size | Yard | Price | Micro Suede Upgrade |
| King | 6 | $1350 | $240 |
| Queen | 5.5 | $1300 | $220 |
| Full | 5 | $1250 | $200 |
| Twin | 4.5 | $1200 | $180 |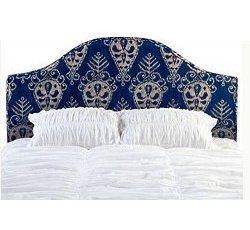 Jonah
| | | | |
| --- | --- | --- | --- |
| Size | Yard | Price | Micro Suede Upgrade |
| King | 5 | $1250 | $240 |
| Queen | 4.5 | $1200 | $220 |
| Full | 4 | $1150 | $200 |
| Twin | 3.5 | $1100 | $180 |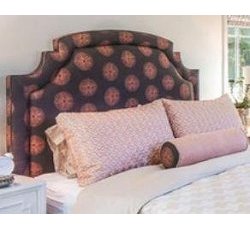 Newton 68″ H
| | | | |
| --- | --- | --- | --- |
| Size | Yard | Price | Micro Suede Upgrade |
| King | 6 | $1350 | $240 |
| Queen | 5.5 | $1300 | $220 |
| Full | 5 | $1250 | $200 |
| Twin | 4.5 | $1200 | $180 |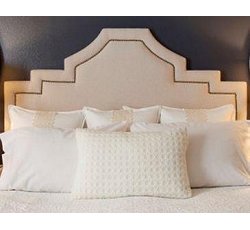 Saluda 68″ H
| | | | |
| --- | --- | --- | --- |
| Size | Yard | Price | Micro Suede Upgrade |
| King | 6 | $1450 | $240 |
| Queen | 5.5 | $1400 | $220 |
| Full | 5 | $1350 | $200 |
| Twin | 4.5 | $1300 | $180 |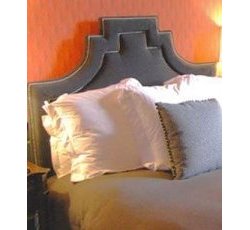 Tarah
| | | | |
| --- | --- | --- | --- |
| Size | Yard | Price | Micro Suede Upgrade |
| King | 6 | $1450 | $240 |
| Queen | 5.5 | $1400 | $220 |
| Full | 5 | $1350 | $200 |
| Twin | 4.5 | $1300 | $180 |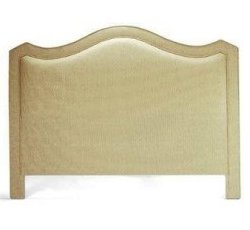 Paulette 65″ H
| | | | |
| --- | --- | --- | --- |
| Size | Yard | Price | Micro Suede Upgrade |
| King | 6 | $1350 | $240 |
| Queen | 5.5 | $1300 | $220 |
| Full | 5 | $1250 | $200 |
| Twin | 4.5 | $1200 | $180 |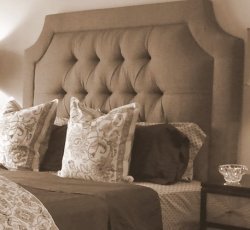 Sophia 65″ H
| | | | |
| --- | --- | --- | --- |
| Size | Yard | Price | Micro Suede Upgrade |
| King | 6 | $1450 | $240 |
| Queen | 5.5 | $1400 | $220 |
| Full | 5 | $1350 | $200 |
| Twin | 4.5 | $1300 | $180 |
Norma 62″ H
| | | | |
| --- | --- | --- | --- |
| Size | Yard | Price | Micro Suede Upgrade |
| King | 6 | $1400 | $240 |
| Queen | 5.5 | $1350 | $220 |
| Full | 5 | $1300 | $200 |
| Twin | 4.5 | $1250 | $180 |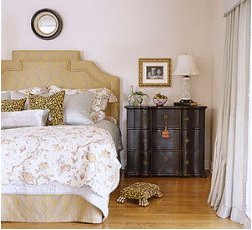 Claudette 65″ H
| | | | |
| --- | --- | --- | --- |
| Size | Yard | Price | Micro Suede Upgrade |
| King | 6 | $1350 | $240 |
| Queen | 5.5 | $1300 | $220 |
| Full | 5 | $1300 | $220 |
| Twin | 3.5 | $1250 | $140 |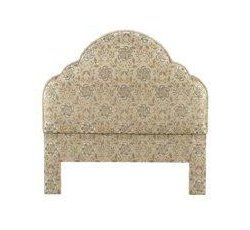 Sal 65″ H
| | | | |
| --- | --- | --- | --- |
| Size | Yard | Price | Micro Suede Upgrade |
| King | 5 | $1250 | $200 |
| Queen | 4.5 | $1200 | $180 |
| Full | 4 | $1150 | $160 |
| Twin | 3.5 | $1100 | $140 |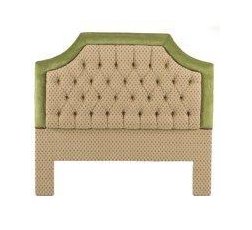 Aaron 68″ H
| | | | |
| --- | --- | --- | --- |
| Size | Yard | Price | Micro Suede Upgrade |
| King | 6 | $1400 | $240 |
| Queen | 5.5 | $1350 | $220 |
| Full | 5 | $1300 | $200 |
| Twin | 4.5 | $1250 | $180 |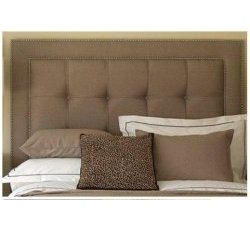 Kara 65″ H
| | | | |
| --- | --- | --- | --- |
| Size | Yard | Price | Micro Suede Upgrade |
| King | 6 | $1450 | $240 |
| Queen | 5.5 | $1400 | $220 |
| Full | 5 | $1350 | $200 |
| Twin | 4.5 | $1300 | $180 |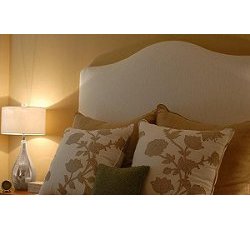 Theresa 65″ H
| | | | |
| --- | --- | --- | --- |
| Size | Yard | Price | Micro Suede Upgrade |
| King | 5 | $1250 | $200 |
| Queen | 4.5 | $1200 | $180 |
| Full | 4 | $1150 | $160 |
| Twin | 3.5 | $1100 | $140 |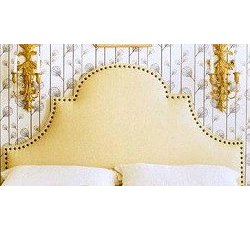 Rae 68″ H
| | | | |
| --- | --- | --- | --- |
| Size | Yard | Price | Micro Suede Upgrade |
| King | 6 | $1300 | $240 |
| Queen | 5.5 | $1250 | $220 |
| Full | 5 | $1200 | $200 |
| Twin | 4.5 | $1150 | $180 |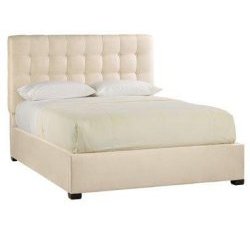 Tedi 65″ H
| | | | |
| --- | --- | --- | --- |
| Size | Yard | Price | Micro Suede Upgrade |
| King | 11 | $3400 | $440 |
| Queen | 10.5 | $3350 | $420 |
| Full | 10 | $3000 | $400 |
| Twin | 9.5 | $3250 | $380 |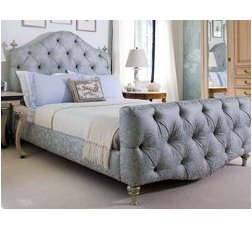 Charlotte 68″ H
| | | | |
| --- | --- | --- | --- |
| Size | Yard | Price | Micro Suede Upgrade |
| King | 14 | $3900 | $560 |
| Queen | 13.5 | $3850 | $540 |
| Full | 13 | $3800 | $520 |
| Twin | 12.5 | $3750 | $500 |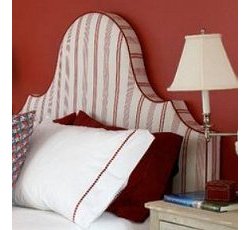 Gregory 70″ H
| | | | |
| --- | --- | --- | --- |
| Size | Yard | Price | Micro Suede Upgrade |
| King | 6 | $1350 | $240 |
| Queen | 5.5 | $1300 | $220 |
| Full | 5 | $1250 | $200 |
| Twin | 4.5 | $1200 | $180 |
Max
| | | | |
| --- | --- | --- | --- |
| Size | Yard | Price | Micro Suede Upgrade |
| King | 13 | $3600 | $520 |
| Queen | 12.5 | $3550 | $500 |
| Full | 12 | $3500 | $480 |
| Twin | 11.5 | $3450 | $460 |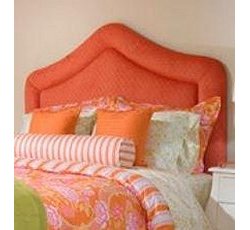 Orin 68″ H
| | | | |
| --- | --- | --- | --- |
| Size | Yard | Price | Micro Suede Upgrade |
| King | 6 | $1350 | $240 |
| Queen | 5.5 | $1300 | $220 |
| Full | 5 | $1250 | $200 |
| Twin | 4.5 | $1200 | $180 |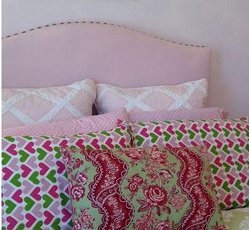 Sheron 65″ H
| | | | |
| --- | --- | --- | --- |
| Size | Yard | Price | Micro Suede Upgrade |
| King | 5 | $1250 | $240 |
| Queen | 4.5 | $1200 | $220 |
| Full | 4 | $1150 | $200 |
| Twin | 3.5 | $1100 | $180 |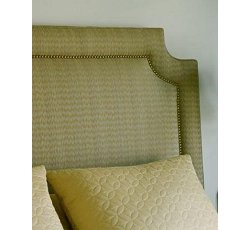 Virginia 68″ H
| | | | |
| --- | --- | --- | --- |
| Size | Yard | Price | Micro Suede Upgrade |
| King | 6 | $1350 | $240 |
| Queen | 5.5 | $1300 | $220 |
| Full | 5 | $1250 | $200 |
| Twin | 4.5 | $1200 | $180 |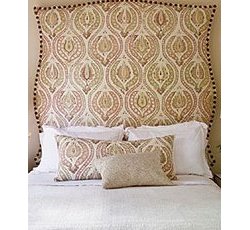 Audra 68″ H
| | | | |
| --- | --- | --- | --- |
| Size | Yard | Price | Micro Suede Upgrade |
| King | 6 | $1250 | $240 |
| Queen | 5.5 | $1200 | $220 |
| Full | 5 | $1150 | $200 |
| Twin | 4.5 | $1100 | $180 |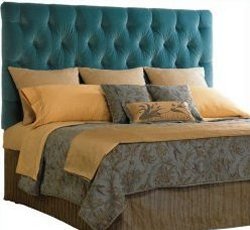 Lolita 68″ H
| | | | |
| --- | --- | --- | --- |
| Size | Yard | Price | Micro Suede Upgrade |
| King | 6 | $1400 | $240 |
| Queen | 5.5 | $1350 | $220 |
| Full | 5 | $1300 | $200 |
| Twin | 4.5 | $1250 | $180 |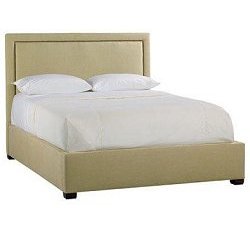 Morgan 65″ H
| | | | |
| --- | --- | --- | --- |
| Size | Yard | Price | Micro Suede Upgrade |
| King | 10 | $3200 | $400 |
| Queen | 9.5 | $3150 | $380 |
| Full | 9 | $3100 | $360 |
| Twin | 8.5 | $3050 | $340 |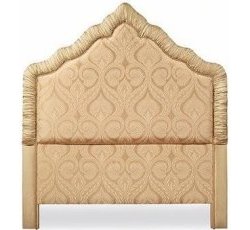 Roberta 68″ H
| | | | |
| --- | --- | --- | --- |
| Size | Yard | Price | Micro Suede Upgrade |
| King | 6 | $1400 | $240 |
| Queen | 5.5 | $1350 | $220 |
| Full | 5 | $1300 | $200 |
| Twin | 4.5 | $1250 | $180 |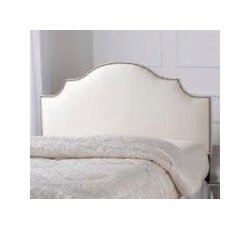 Mariela 65″ H
| | | | |
| --- | --- | --- | --- |
| Size | Yard | Price | Micro Suede Upgrade |
| King | 5 | $1250 | $200 |
| Queen | 4.5 | $1200 | $180 |
| Full | 4 | $1150 | $160 |
| Twin | 3.5 | $1100 | $140 |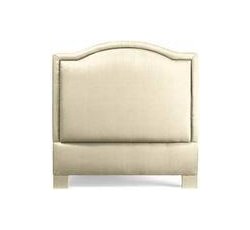 Kelli 65″ H
| | | | |
| --- | --- | --- | --- |
| Size | Yard | Price | Micro Suede Upgrade |
| King | 6 | $1350 | $240 |
| Queen | 5.5 | $1300 | $220 |
| Full | 5 | $1250 | $200 |
| Twin | 4.5 | $1200 | $180 |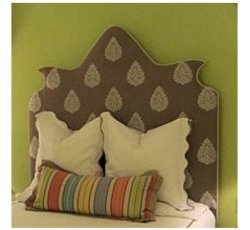 Jen Ellis 65″ H
| | | | |
| --- | --- | --- | --- |
| Size | Yard | Price | Micro Suede Upgrade |
| King | 6 | $1350 | $240 |
| Queen | 5.5 | $1300 | $220 |
| Full | 5 | $1250 | $200 |
| Twin | 4.5 | $1200 | $180 |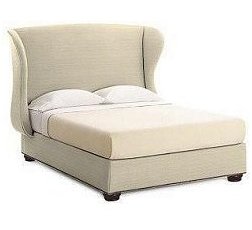 Cosima 67″ H
| | | | |
| --- | --- | --- | --- |
| Size | Yard | Price | Micro Suede Upgrade |
| King | 12 | $3600 | $480 |
| Queen | 11.5 | $3550 | $460 |
| Full | 11 | $3500 | $440 |
| Twin | 10.5 | $3000 | $420 |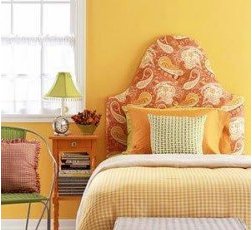 Abney 65″ H
| | | | |
| --- | --- | --- | --- |
| Size | Yard | Price | Micro Suede Upgrade |
| King | 5 | $1350 | $200 |
| Queen | 4.5 | $1300 | $180 |
| Full | 4 | $1250 | $160 |
| Twin | 3.5 | $1200 | $140 |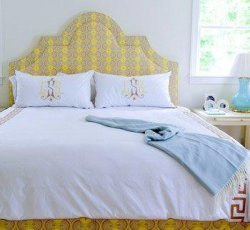 Sutton 68″ H
| | | | |
| --- | --- | --- | --- |
| Size | Yard | Price | Micro Suede Upgrade |
| King | 6 | $1350 | $200 |
| Queen | 5.5 | $1300 | $180 |
| Full | 5 | $1250 | $160 |
| Twin | 4.5 | $1200 | $140 |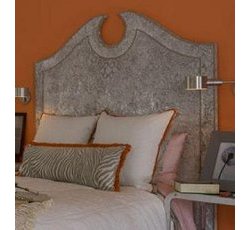 Emile 70″ H
| | | | |
| --- | --- | --- | --- |
| Size | Yard | Price | Micro Suede Upgrade |
| King | 6 | $1450 | $240 |
| Queen | 5.5 | $1400 | $220 |
| Full | 5 | $1350 | $200 |
| Twin | 4.5 | $1300 | $180 |
Henderson 68″ H
| | | | |
| --- | --- | --- | --- |
| Size | Yard | Price | Micro Suede Upgrade |
| King | 11 | $3200 | $440 |
| Queen | 10.5 | $3150 | $420 |
| Full | 10 | $3100 | $400 |
| Twin | 9.5 | $3050 | $380 |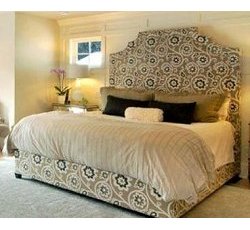 Mellie 65″ H
| | | | |
| --- | --- | --- | --- |
| Size | Yard | Price | Micro Suede Upgrade |
| King | 11 | $3200 | $440 |
| Queen | 10.5 | $3250 | $420 |
| Full | 10 | $3100 | $400 |
| Twin | 9.5 | $3050 | $380 |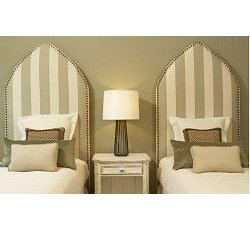 Pyra 70″ H
| | | | |
| --- | --- | --- | --- |
| Size | Yard | Price | Micro Suede Upgrade |
| King | 5 | $1250 | $200 |
| Queen | 4.5 | $1200 | $180 |
| Full | 4 | $1150 | $160 |
| Twin | 3.5 | $1100 | $140 |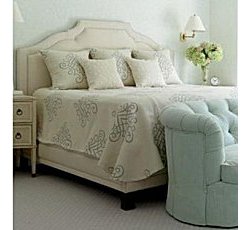 Sookie 68″ H
| | | | |
| --- | --- | --- | --- |
| Size | Yard | Price | Micro Suede Upgrade |
| King | 11 | $3200 | $440 |
| Queen | 10.5 | $3150 | $420 |
| Full | 10 | $3100 | $400 |
| Twin | 9.5 | $3450 | $380 |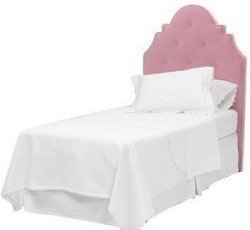 Judith 68″ H
| | | | |
| --- | --- | --- | --- |
| Size | Yard | Price | Micro Suede Upgrade |
| King | 5 | $1350 | $200 |
| Queen | 4.5 | $1300 | $180 |
| Full | 4 | $1250 | $160 |
| Twin | 3.5 | $1200 | $140 |